Meet Dr. Corissa Audren
Experiencing Relief After Years of Pain
Dr. Corissa Audren grew up suffering from daily headaches and stomach pains that got worse in university and her increasing number of medications were no longer helping.
With a suggestion from her massage therapist, she tried chiropractic care and within months she was relieved of her pain.
Many years into chiropractic care during university, Dr. Audren's chiropractor asked her if she would consider becoming a chiropractor because of how much it had helped her. "Honestly, I hadn't actually thought chiropractic was a job, but upon considering her question, it made sense to me. Chiropractic had helped me and I could do the same for others."
Loving What You Do
Dr. Audren attended Palmer College of Chiropractic in Davenport, Iowa and graduated Summa Cum Laude and as the Salutatorian of her class. Her studies helped her realize the scope of natural chiropractic healing.
"Chiropractic is more than just back pain, neck pain and headaches," explains Dr. Audren. "Our body has the ability to heal itself naturally."
One thing that appealed to Dr. Audren about becoming a chiropractor was seeing how happy and content chiropractors were to help their patients. "I love seeing how much better people feel and so quickly after starting care!"
An Education Far Above and Beyond Healing
Bachelors of Science - B.Sc. 1996
Masters of Science - M.Sc. 1998
Doctor of Chiropractic - D.C. 2001
Pregnancy Care – Webster Technique Certified (since 2005)
Pediatric Care – International Chiropractic Pediatric Association program, Elevate Pediatrics, ICA Pediatrics
Animal Chiropractic – Certified by the American Veterinary Chiropractic Association (350+ hours) since 2011.
American Chiropractic Neurology Board Diplomate Program (1000+ hours) completed with the Carrick Institute of Graduate Studies
Board Examinations – successfully completed with the American Chiropractic Neurology Board (acnb.org). The DACNB (Diplomate) is shared by only 54 chiropractors in all of Canada. Dr. Audren was one of the first in Alberta in 2014.
Traumatic Brain Injury Program (450+ hours) with the Carrick Institute of Graduate Studies in 2014, & newly updated program studies 2019 & 2020.
Vestibular Rehabilitation Studies (200 hrs) with the Carrick Institute of Graduate Studies 2018-20.
Movement Disorders Studies (100 hrs) with the Carrick Institute of Graduate Studies 2016-17.
Pain Reset Program (75 hrs) with the Carrick Institute of Graduate Studies 2018-19.
Completed Rounds – Carrick Brain Center in Marietta, GA. 2012, Plasticity Brain Center, Orlando, FL., 2016 & Innova Brain Rehabilitation 2016 & 2019.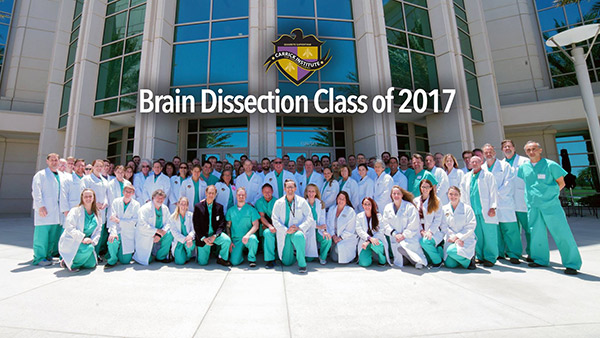 Perfecting Her Practice For Your Greatest Wellness
Chiropractors in Alberta are required to do a minimum 24 hours of continuing education each year. Dr. Audren completes more than what is required every year. "At the moment, my free-time is filled with courses to advance my training and help more patients at the highest level I can possibly offer."
Dr. Audren is ONE of only 54 Canadian Chiropractors officially certified with the American Chiropractic Neurology Board (please note: this is not yet recognized in Canada).
Dr. Audren is also a member of the following prestigious associations (click to learn more):
Married for over 23 years, with one cat and two rescue dogs at home, Dr. Audren keeps extremely busy learning, practicing, and perfecting her knowledge and chiropractic techniques.
Dr. Audren's patients appreciate her dedication and passion for staying on top of cutting edge information and science. By advancing her skills as a chiropractor, she can provide the finest possible care to meet your individual needs and help you discover wellness.
Call today to experience chiropractic care for yourself! (403) 504-9292